Charleston Container
Terminal Project
In April of 2016 we were contracted to design and operate a temporary berth required to deliver close to 4 million metric tonnes of construction aggregate needed for building the new "Hugh K. Leatherman" Container Terminal in North Charleston, South Carolina. The construction aggregate was largely re-purposed Blast Rock from a gold mine where we also designed a ship-loading facility with a daily load rate of 20,000 metric tonnes in support of the project. The project was completed in October 2017.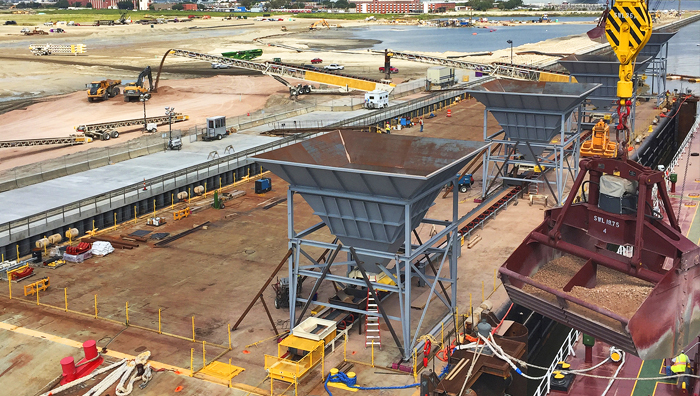 Bulk Patriot's 100th Voyage
On October 30, 2017, Pangaea announced that the Bulk Patriot had completed its 100th voyage over a 6 year period from 2011, in partnership with Noranda Bauxite and Alumina.
The route, which represents the largest bulk volume on the Mississippi River, navigates from Noranda's port at Discovery Bay, Jamaica to Noranda's facility in Gramercy, Louisiana just upriver from New Orleans.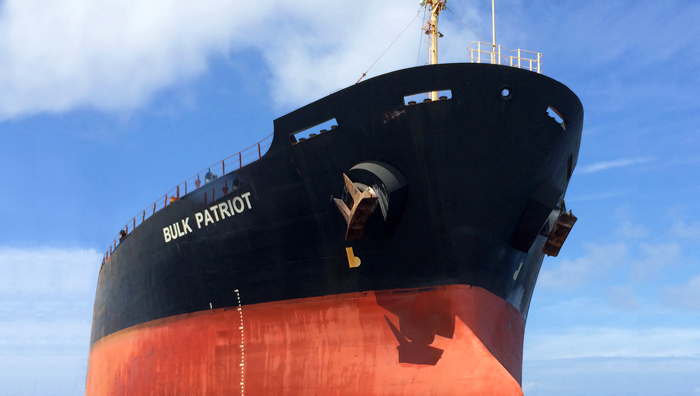 Pangaea Celebrates Birthday
It's hard to believe that 22 years ago Pangaea began as a small 2 person company. 
Today, Pangaea has grown to be a worldwide leader in the maritime logistics industry.
In September 2013, our owned M/V Nordic Orion made the first-ever successful commercial transit of the Arctic's Northwest Passage, delivering a cargo of coal from Vancouver to Finland. The voyage marked a new phase of Arctic navigation, coming just four years after the first international commercial transit of the Northern Sea Route. The Nordic Orion's journey took around a week less than had it travelled via the Panama Canal, resulting in considerable savings in fuel consumption and reduced CO2 emissions.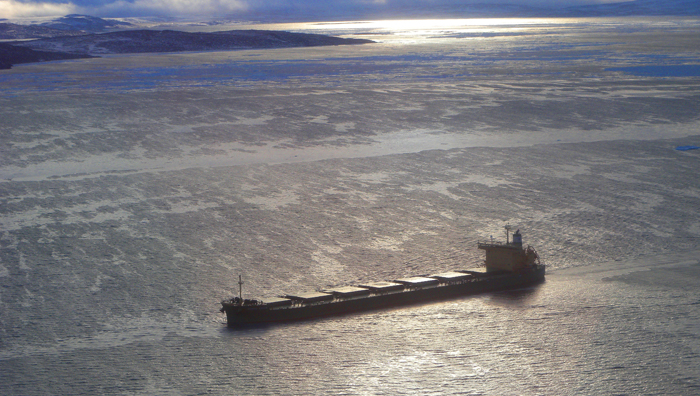 In the summer of 2010, our owned M/V Nordic Barents was the first bulk carrier to sail the Northern Sea Route; from Kirkenes, Norway to Lianyungang, China. The vessel transported 41K MT of iron ore averaging 12 knots and completed the NSR transit in only 8 days. The Northern Sea Route shortens the distance to China by one third. This results in a significant reduction in fuel consumption and transportation time and much lower CO2 emissions.

Since that inaugural voyage Pangaea controlled vessels have completed 17 transits of the NSR.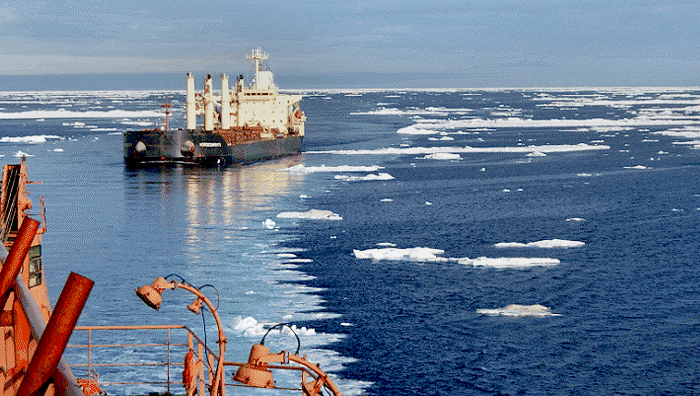 © 2023 Pangaea Logistics Solutions Ltd.